When you were a kid, the old back-to-school assignments were to write a paper or give a presentation at show-and-tell about what you did with your summer vacation. This is our version of that. Of course, we wouldn't call it a trip to the beach or a week with the grandparents on their farm — but we did keep pretty busy in the offseason, albeit in ways you wouldn't necessarily spot without the inside scoop.
So what did White Castle Roofing do this winter?
Repairs. Lots of repairs.
The biggest source of calls over the winter isn't necessarily for new roofs (because, as we've written about before, it's beneficial to wait until spring for a new roof installation) — it's for help with an existing one. In a lot of cases, those calls stem from having too much humidity in the house (which comes with the free advice to "just turn down your humidistat!"). But for those with shingle blowoffs, ice dams, inadequate ventilation, or leaky skylights, we kept our repairs team busy! We're glad to be able to provide this service to folks who don't always need a brand-new roof, just a few fixes to keep everything running in tip-top shape.
Gutters, soffit, and fascia – oh my!
In addition to our repairs team, our teams who install and repair gutters, soffit, and fascia were hard at work all winter. So long as the temperatures stay above lung-freezing levels and there isn't a ton of precipitation, our GSF teams are able to get out to the homeowners awaiting their new gutter systems, soffit panels and fascia wraps. This winter, we were able to complete more than 120 gutter jobs, in addition to working on soffit and fascia for many more homeowners. Yep, that kept us busy all right!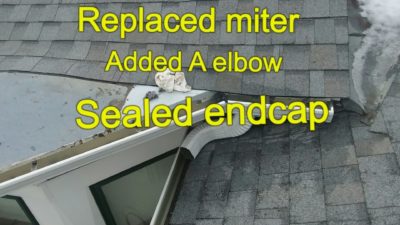 Commercial roofing never stops
While residential roofing materials require sunshine to adhere, commercial projects utilize different methods like welding and adhesives that don't require the same cooperation from Mr. Sun. That lets us keep on going on commercial flat roofs long after the cold sets in. We still are subject to Mother Nature when it comes to rain and extreme cold, but a sunny winter day is as good as a sunny summer day when it comes to being able to keep working on a commercial job site. That means we've been able to take care of our friends and neighbors who own or manage office and business buildings all across eastern Nebraska all winter long.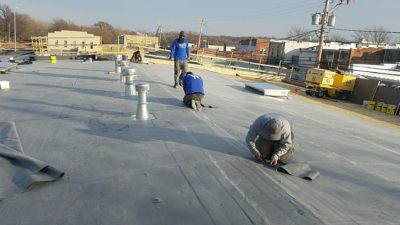 Looking at roofs
Just because we aren't out roofing houses in the winter doesn't mean that we can't get the bid put together so it's ready to go once the weather clears up. Our sales team has been meeting our new friends and customers all winter. Bonus tip: while we always work on providing a competitive price to our customers, our suppliers can sometimes have lower prices for materials earlier in the year, which allows us to pass along that savings! We've also been doing some roof inspections, something we highly recommend homeowners do periodically, if not annually. That gives you a good, realistic picture of what your roof looks like, with the ability to diagnose small problems before they become a big deal, and have documentation of its condition before any spring or summer storms roll in. Want a free estimate or full inspection? Just request it here.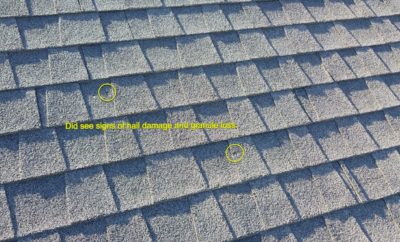 And there you have it! This winter was a busy one for us, even if it wasn't immediately obvious without our residential roofing crews all around town working on houses. But we feel like it sets us up well for another outstanding spring…one we hope gets us an A+!