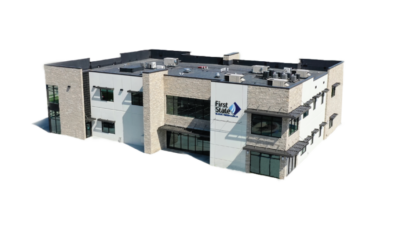 Premier Commercial Roofing
Welcome to White Castle Roofing Commercial Services, where we elevate rooftops into guardians for your business. With a legacy steeped in exceptional craftsmanship and an unwavering dedication to perfection, we have been reinforcing commercial establishments with resilient roofing solutions since 1985. Our array of commercial roofing services is meticulously tailored to address the distinct requirements and complexities of your enterprise, whether you preside over a quaint storefront or a sprawling industrial complex. With White Castle Roofing, you're not just acquiring a mere roof; you're partnering with a reliable ally committed to shielding your business from the elements, enhancing your structure's visual allure, and ultimately fostering the triumph of your endeavor.
COMMERCIAL ROOFING SERIVCES

FLAT ROOF REPAIR
When your commercial roof is leaking you need an honest, professional opinion. We pride ourselves on helping you understand your roofing issues and fixing them for a fair price. The proper repair can go a long way to extend the life of your roof.

new construction
We can take care of all your new construction needs. We are able to work with your General Contractor and/or Architect to make sure your project goes smoothly. We also have the ability to help you value engineer your project.

Flat roof maintenance plan
Let us help you extend the life of your roof system with a roof maintenance plan custom-tailored for your unique needs. Finding potential roofing issues before they turn into big leaks can pay off in spades, or better yet dollars saved.

Flat roof upgrades
What if your roof could be more than the top layer of your building? With a remodel, it can be! We can help you transform your roof into a gathering space, with pavers, greenery, prefabricated gardens, and more. Best of all, thanks to state-of-the-art components, your roof can actually function better while offering a great aesthetic and utility for every square inch of your building.
Get a free consultation
We'll do a site visit to determine
The current roof condition
The environment around your building
Unique facility needs
What is inside the building
We'll work with you to determine the roof you need
Decking

Insulation

Membrane

Installation method

Edge details

Rooftop safety and accessories 
Components for Successful Project Management
Budget requirements and you're long term plan

Safety needs or requirements

The project timeline
TPO
TPO roofing systems have come a long way in the last 30 years and have become one of the most popular low-slope single-ply systems. It's an eco-friendly product that can help lower building operating costs.  Our favorite aspect of the TPO system is that the seams in the material are heat welded together. The end result is that you no longer have a seam, but one seamless membrane.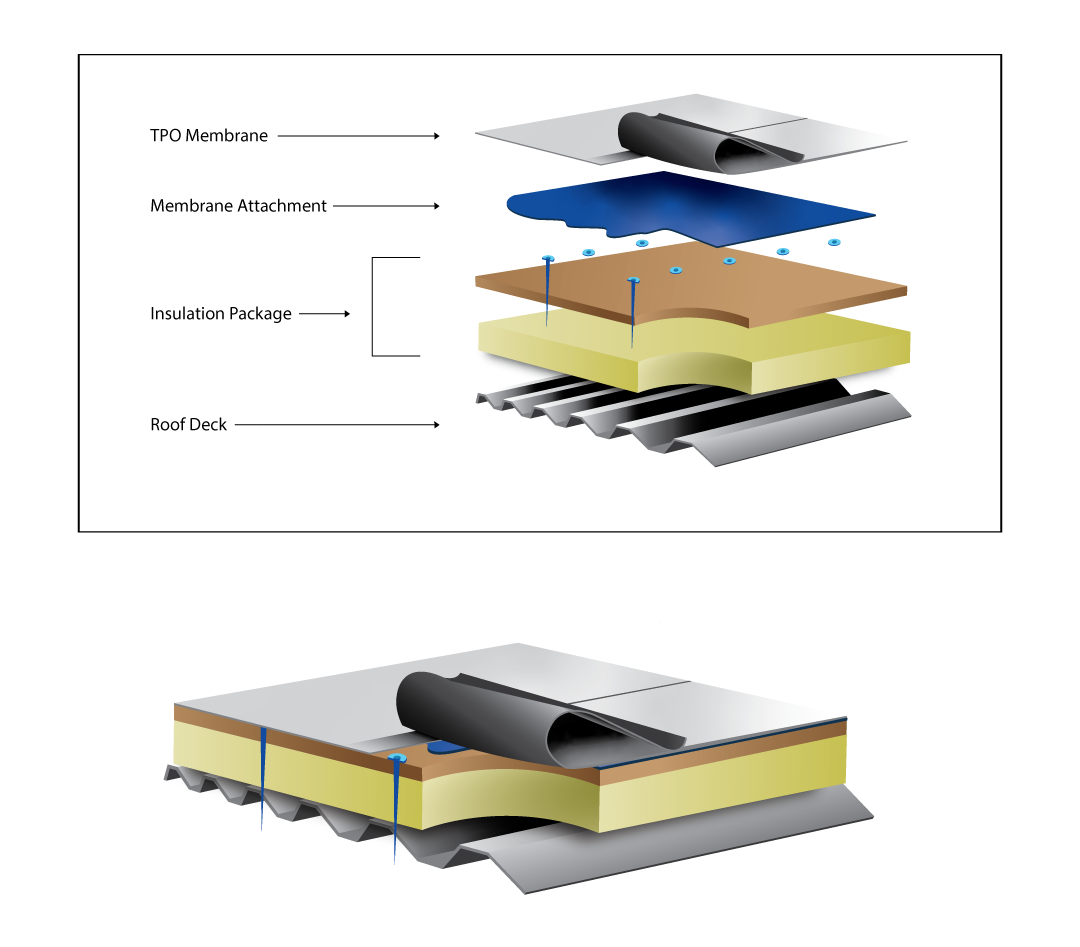 EPDM
EPDM roofing is one of the most common single-ply roof systems on commercial low-slope roofs. It has a proven track record of lasting power with strong system warranties to back it up.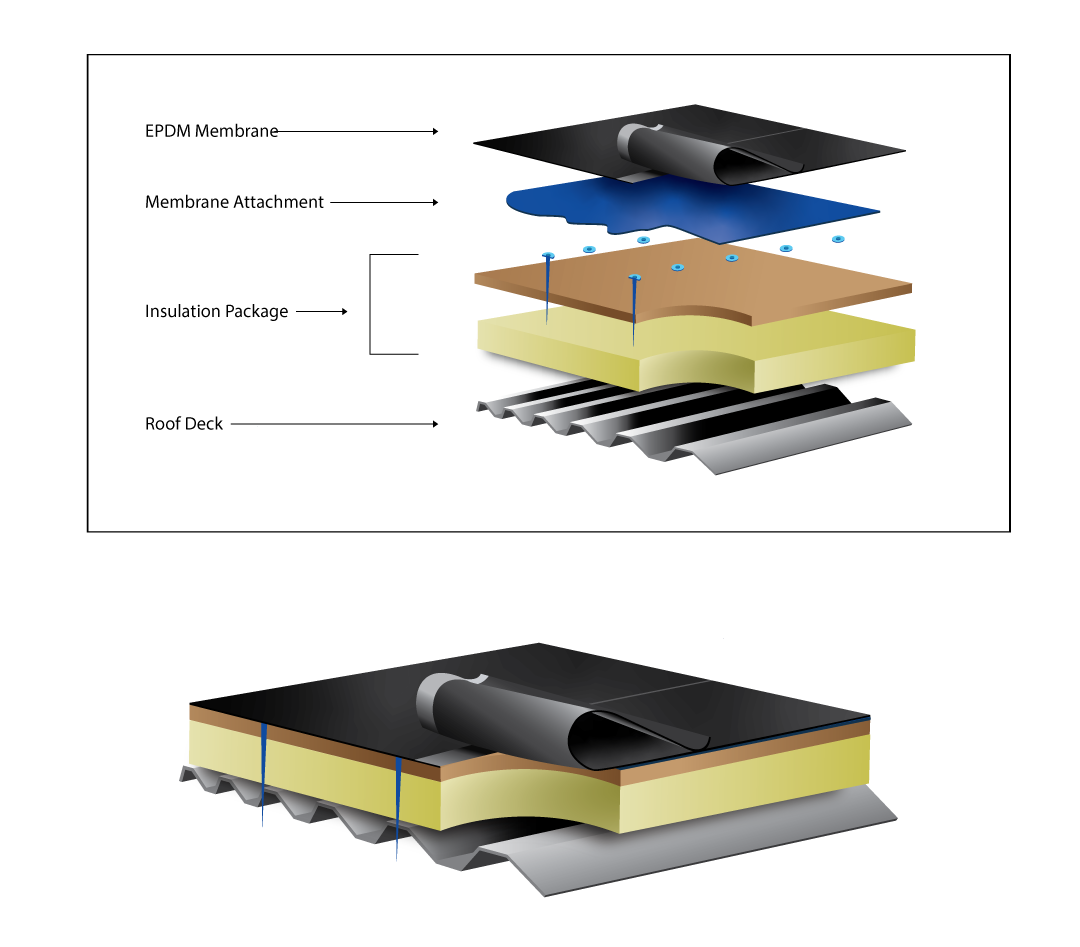 PVC
PVC roofing has been around for a long time and has many benefits. It's great for restaurant roofs that are going to have a lot of grease or other spillage on it. It also comes in white reflective color to make it eco-friendly.