Great Gutters
If your gutters are old, leaking, damaged, or you're just tired of painting them, then it's time to replace them. We've got several fantastic gutter options with plenty of color choices. The new seamless gutters we install are made with high-grade aluminum coil.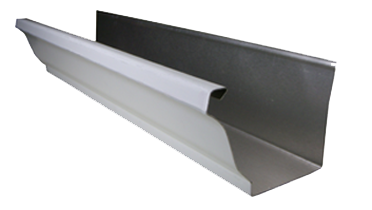 Seamless K-Style Gutter
K-style gutters are the most common gutter used today. These gutters can move a high volume of water off of the roof while still keeping the building looking sharp. They come in 5" and 6" girths with 3×4" corrugated downspouts. With seamless gutters you have a lot less maintenance and fewer chances of leaks down the road.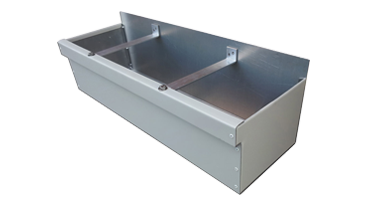 Box Gutters
If you have a lot of surface area draining to your gutter system you may need a larger gutter. In this case you would need to use a 6" to 8" box gutter. These gutters are larger and flow more water. They are custom-fabricated out of sheet metal so they come in 10' length and must be seamed together.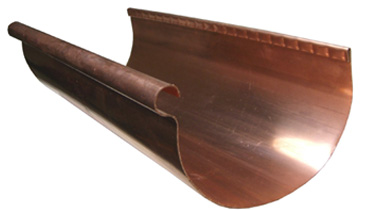 Half-Round Gutters
Half round gutters can give a classic look to your building. They come in 10' lengths and are seamed together. They can be formed in aluminum, 24 & 26 gauge steel, and copper. They also use corrugated round downspouts to keep with the look.