Built with trust. Proven by Time.
White Castle Roofing and many other contractors from the residential, commercial or industrial roofing sectors faced concerns and an uncertain economy that continues to weigh down on the industry; however, White Castle Roofing and other roofing contractors continue to show resolve, creativity and the optimism to find opportunities to grow. Many contractors shared their success over the past year as part of Roofing Contractor's annual Top 100 list.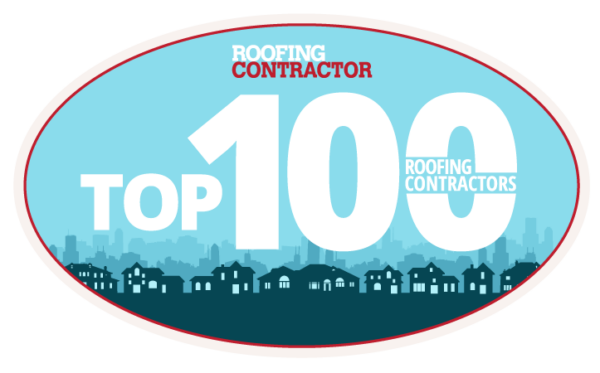 The best of local roofing
White Castle Roofing was selected as one of the Best Siding Contractors in Lincoln for 2022 by Expertise.com. Expertise finds and reviews the top service professionals in over 200 industries across the U.S. Each month, we research more than 60,000 businesses to help customers find the best-qualified professional for their needs. Our research process is always evolving to keep up with industry changes, so we're confident that when we say a provider is one of the best, it is.
We make certain you're happy
White Castle Roofing was recently honored with the CertainTeed Customer Track Record Diamond Approval Award. This award was presented to us by CertainTeed Corporation, one of our shingle partners, acknowledging that we exceeded their superior standards in customer service based upon customer survey results. Since this award was attained by only 24 companies in the U.S. and Canada this year, it's one of the best honors we can receive — and it's made that much better for us because it's determined by happy customers, which is the best reward for hard work we can think of.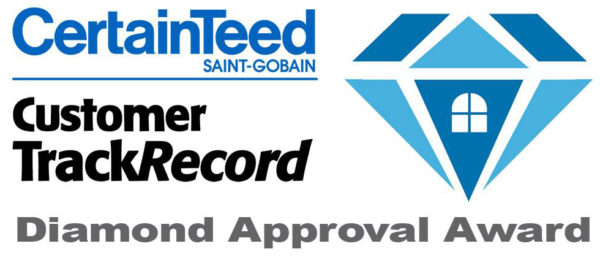 Achieving Perfection
White Castle Roofing serves on the Perfection Council for Carlisle Syntec, the nation's leading commercial roofing manufacturer. We were able to earn this honor by achieving exceptional installation quality results, ranking in the top 5% of all US and Canadian companies. From that group, a small number (1% or less) are selected to serve on this council to advise on support for contractors while enhancing the company's reputation. Only 35 companies nationwide have earned this distinction, and we are so proud to be one of them.

A few more awards…
 Our only goal is to be the roofing contractor you feel comfortable trusting to work on your home or business.

Local Awards from our Customers
The most gratifying awards are those we receive as a result of our happy customers. We've been voted among the winners in local competitions to be named the best in residential roofing in each of our three office markets — Omaha, Lincoln, and Grand Island. We are truly grateful to our customers for giving us the chance to earn these awards!
SaveSave

Chamber of Commerce Awards
In addition to awards from our customers, we're grateful to have been able to earn awards from the local chambers of commerce in areas we serve. We were honored with a Greater Omaha Chamber of Commerce Business Excellence Award for Philanthropy, as well as awards as the Greater Bellevue Chamber of Commerce and Sarpy County Chamber of Commerce Small Business of the Year in 2017 and 2018. Again, these awards are something we deeply treasure, because it means we've been able to serve our neighbors and friends in the best way we know how.SaveSave

Certainteed Shingle Master
The Shingle Master Certification is given to roofing companies that have been in the business for at least five years, proven they have workers compensation insurance along with liability insurance, have all managers and half of all workers pass the Master Shingle Applicators test, and have consistently maintained a satisfaction rating of a four or higher on a five point scale from all customers who purchased the extended warranty from Certainteed. SaveSave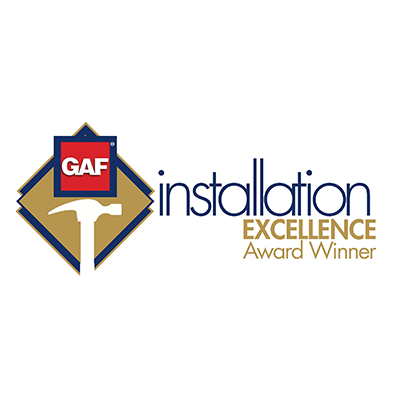 GAF Installation Excellence Award
The Excellence Award is only given out to outstanding roofers who earn multiple "perfect" roof installations, based on GAF quality inspections after the roof is complete. White Castle Roofing has been the recipient of this award 5 times to date. SaveSave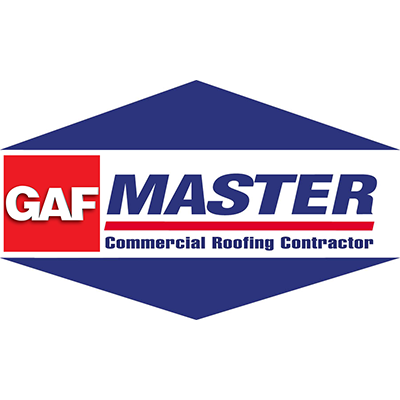 GAF Commercial Roofing Master
The Master Commercial Roofing Contractor Certification from GAF says that White Castle has the proper training, craftsmanship, and insurance to install GAF commercial roofing with its No Dollar Limit Warranties. Big roofs are a big deal.
SaveSave
Carlisle SynTec Authorized
Carlisle SynTec is a national brand leader in commercial roofing systems. White Castle Roofing is one of just a handful of authorized applicators of these premium products in the state of Nebraska.
SaveSave
Good businesses are good neighbors
 Helping to support our communities through our work.
Community service recognitions

Everyone needs a home
Habitat for Humanity is one of the best charities around, and we're proud to be a sponsor and participant in annual building events. We've done several Habitat roofs over the last few years, and love seeing the joy that comes from having a solid roof on a much-needed home. If you'd like to join us in supporting Habitat for Humanity, you can click here to see the opportunities in Omaha, NE.
SaveSave

Supporting our heroes at home
White Castle Roofing is proud of our nation's heroes, and have long been a supporter of the Wounded Warrior Project. We were awarded a Wounded Warrior Project 2016 Certificate of Recognition — and we can think of few honors we treasure more dearly.
SaveSave