At the risk of chiming our own bells (sounds a little more stately than "tooting our own horn"), we've got a new award to announce at White Castle Roofing!
We were recently named a Carlisle Centurion by Carlisle Syntec, the nation's leading commercial roofing manufacturer. This honor was earned after completing 100 "Perfect 10" commercial roof installations — meaning 100 roofs that passed a professional inspection with no problems or issues.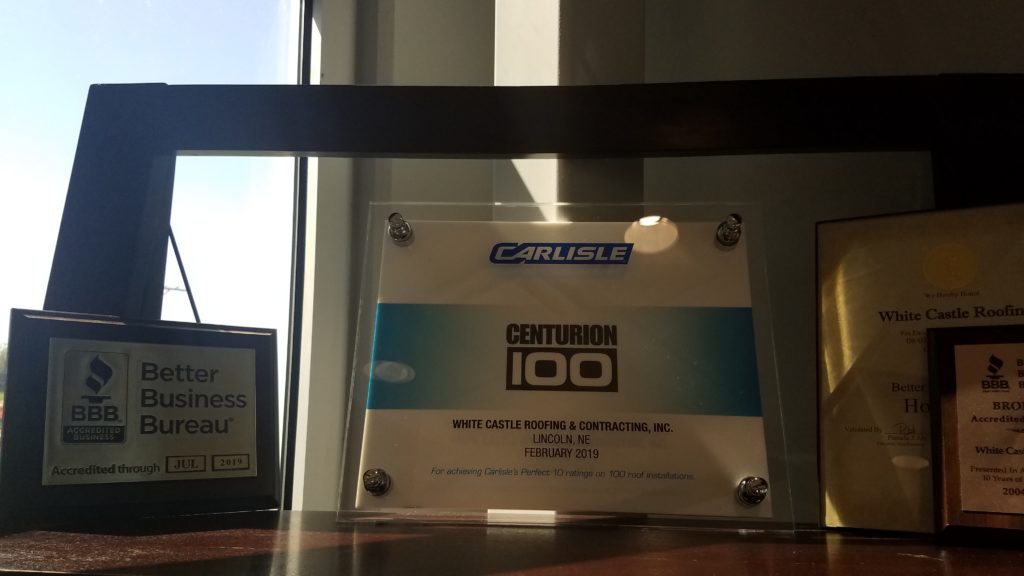 And this is an honor we don't take lightly! Out of more than 3,000 authorized Carlisle Syntec commercial roofing applicators — of which of course we are one — less than 20% have achieved this level of application success.
What does this actually mean for us, though? Well — pretty much nothing changes. Regardless of our status or the awards we earn, we still think a happy customer is the best result of the jobs we do. For our customers, we hope it's a nice reassurance that we are able to handle just about any type of job, whether residential or commercial, and do it correctly the first time, because we care about the result. (If that's enough to convince you, definitely request a free estimate today on your roof, whether it's a house or business!) But hey, it's nice to be honored, and a Centurion sounds like a pretty awesome thing to have hanging out at our Castle.