Online Submissions
Please fill this form out in its entirety to submit your application for our Free Roof Rescue program.
Paper Submissions
You can also click here to print a paper copy to mail in your nomination.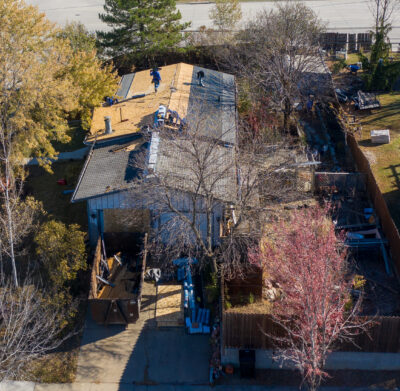 We want to lend a hand to those in our community that need it the most. Every year, we provide a free roof to three households facing very difficult circumstances and desperately in need of a new roof.
If you or someone you know needs a new roof, but can't afford it due to extremely difficult circumstances, please apply for our Free Roof Rescue program! Deadline is June 1 each year.  Applications received after this deadline will be considered the following year.