April showers bring May flowers…….and with that much appreciated rain we may find some of it unwanted. Here are a few ways to direct water on your roof.
Shingles help to protect your roof from the elements, but when rain water pours onto a roof, it needs to go somewhere. So instead of dumping off the sides of your eves and onto your home's foundation, our White Castle roofing system has a simple, and effective, transportation system to direct your rain into a better place than your basement. Keep reading to find out how it works:
Metal valleys: The natural slope of the roof pushes water into valleys, where two sections of roof intersect. It's then carried downward toward the gutters. Some roofing companies will weave shingles together, but a metal valley has a much better performance at protecting against leaks in those areas, at a lower cost, and so is what White Castle Roofing will almost always recommend.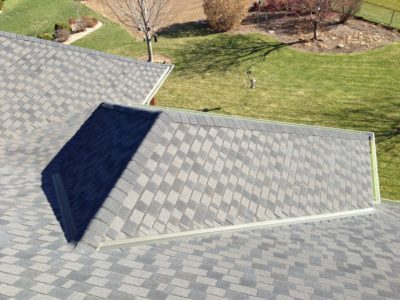 Gutter apron: A gutter apron is a specialized drip edge designed to direct water into the gutter system instead of leaking between the gutter and fascia. Gutter apron is installed over the roof edge, under the shingles, and hangs in the gutter. It is sometimes called Eave Edge (or EE) metal.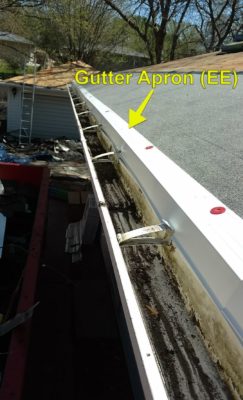 Seamless gutters and downspouts: Gutters collect the water from the roof, and carry it to downspouts to direct it away from the foundation of your home. They also add a nice, sharp trim to the home! White Castle Roofing uses the strongest system available for residential construction, which supports 50 pounds per lineal foot to handle heavy rain (or snow… which isn't unheard of in April in Nebraska!).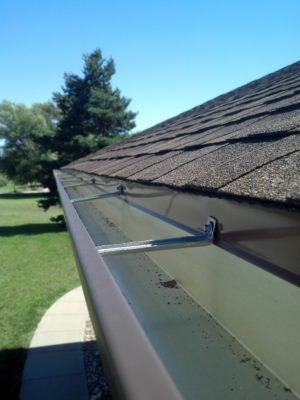 Splash guard or diverter: Splash guards slow down the flow of water as it runs down a metal valley, and diverts the water into the gutter so the water does not shoot over the joint corner (or "miter") of the gutter.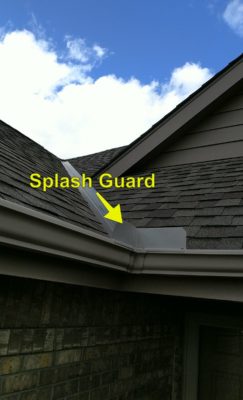 Drip edge: Some roofs, like a gabled-style roof, don't have gutters on all sides. In those cases, it's important to install drip edge. It's used to keep water away from the fascia where there are no gutters, and adds protection to the underlying roof decking. Drip edge is an essential part of your roof required by home building codes.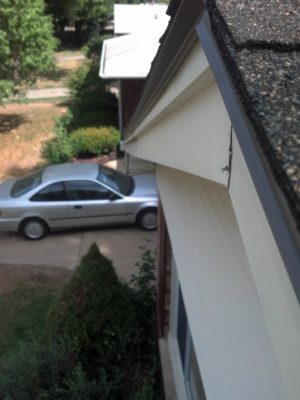 Each of these components serves a valuable purpose, and are included as part of White Castle Roofing's roof replacements whenever we work on a home. Would you like an extra set of eyes to check out your current system? Give us a call or request a free estimate, and we'll be happy to come take a look and make sure that April showers won't bring you leaks – just some flowers in your garden.