It's time for another installment of We Are White Castle! We love getting to introduce you to the men and women who make up the team at White Castle Roofing. We want you to know that these are real people with real lives that take part in the same community that you do.
Today, meet Liz Bretsch, our Office Assistant!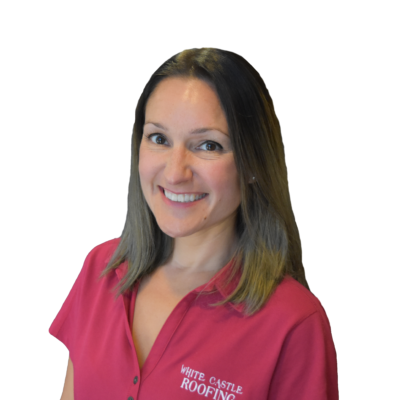 Liz is one of the most recent additions to the White Castle Roofing family, joining our team in July 2017. She's one of the friendly voices you'll reach when you call our office — and when you get to know her, you discover that the sweetness you hear on the phone is entirely genuine, and she's one of the nicest people you'll meet. (But that won't stop her from enjoying a little rough-around-the-edges rock music…) Read on to get to know Liz!
My birthday: November 21
I started at White Castle: July 2017
My favorite singer/band: Any 80s hair bands, of course!
My favorite movie: Pretty in Pink
Life motto: To do anything truly worth doing, I must not stand back shivering and thinking of the cold and danger, but jump in with gusto and scramble through as well as I can. -Og Mandino
My dream vacation: Scotland and Ireland
Best dish I make: Cook?!
My hobbies outside of work: My daughter keeps me fairly busy these days, but when I can, I like to water ski, hike, and sight-see historical places
I can't live without: COFFEE and dark chocolate