Are you all eclipsed out yet?
On Monday, our crews had a front-row seat for what we can pretty much all agree was the natural phenomenon of our moment. As the skies got dark over south Lincoln, the guys and gals in the office headed outside to get a better look. Don't worry, we all had our eclipse glasses on!
And it was exactly what we were told would happen, with the clouds breaking juuuuust long enough to get some great views of the coolest natural thing many of us have ever experienced. It got dark — dark enough that our building sign lights kicked on! The crickets started to chirp (one kept going after it got light again, outside the office door… poor confused little guy).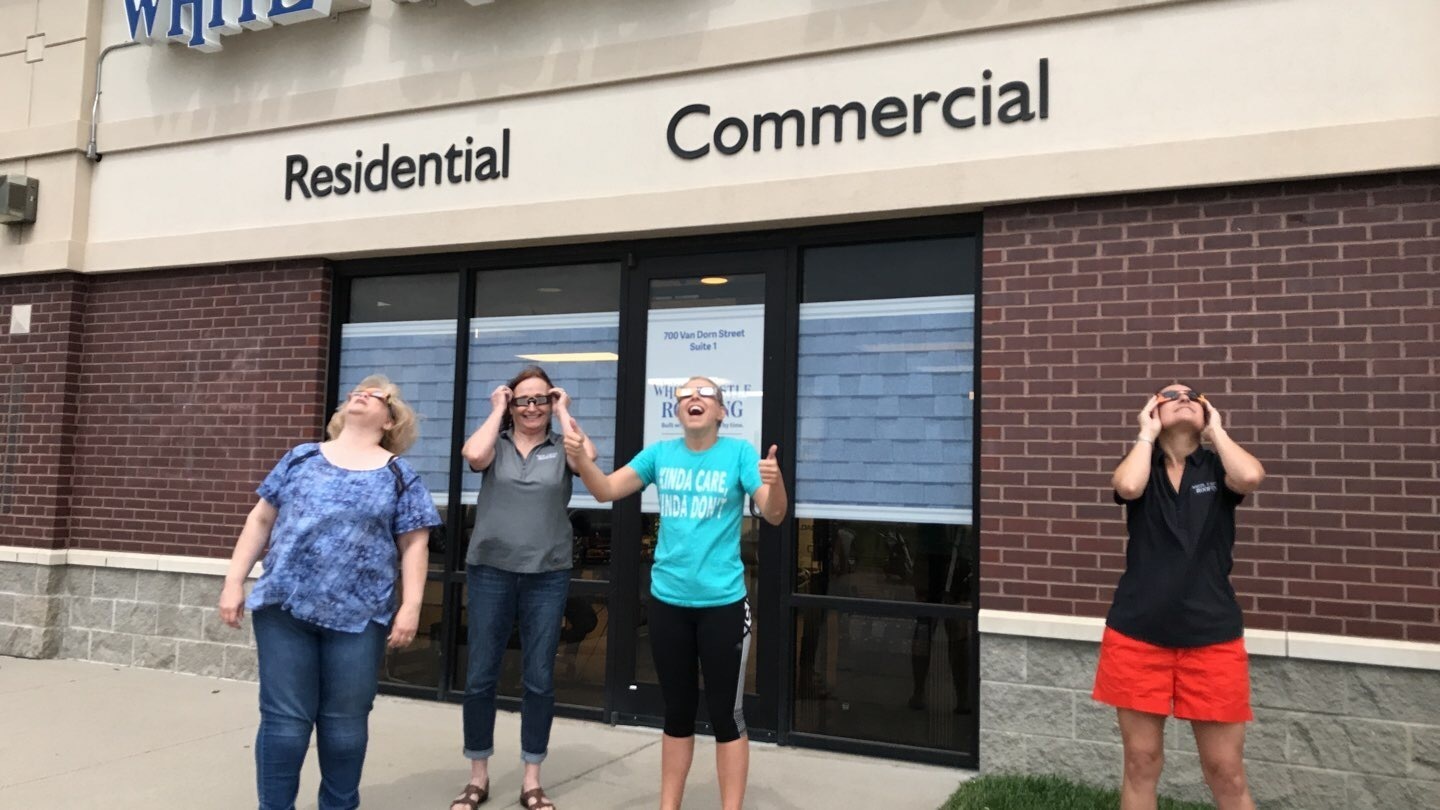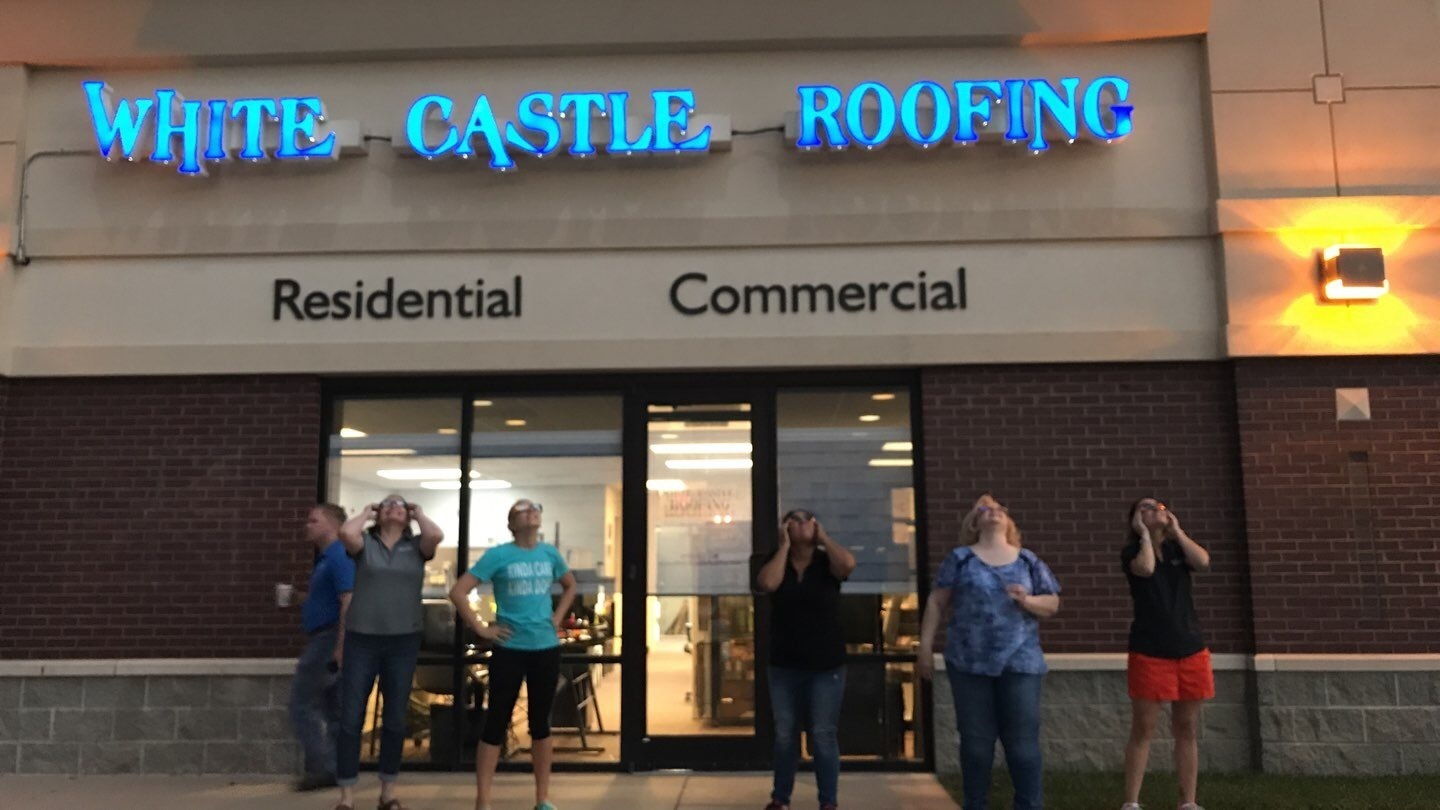 And we were just blown away as we remembered Psalm 19:1 — "The heavens declare the glory of God; the skies proclaim the work of his hands."