If you're looking at our blog, you probably already know about White Castle Roofing's own community initiatives that we run — the Free Roof Rescue, the monthly Grand Giveaway, and others. But we also like to look for other ways we can get involved with great organizations, and every so often one comes along we just can't help but tell you about.
One of those is The Hope Venture, a local organization making a worldwide difference. The Hope Venture seeks to foster a global community that meets the needs of people worldwide by compassionately connecting resources with needs. They fund a number of projects, primarily centered in India and Africa, including a feeding center, schools and backpack programs, clean water wells, livestock provision and training, childbirth safety kits, widow ministries, and more. It's truly amazing how much one small organization can accomplish — through a unique funding model, they're one of a very small number of charities that dedicate 100% of their donations to the actual projects, with no overhead costs taken out of those funds.
White Castle Roofing first got involved with The Hope Venture through the Cornhole Joust, a fun bean bag tournament fundraiser. Scott Henn, White Castle's operations manager for gutters, soffit, fascia and siding, serves as the Vice President of The Hope Venture's Board of Directors, and we're only too happy to continue to support this awesome organization through their yearly fundraiser events like the A Night For Hope banquet and the recent Run for Hope.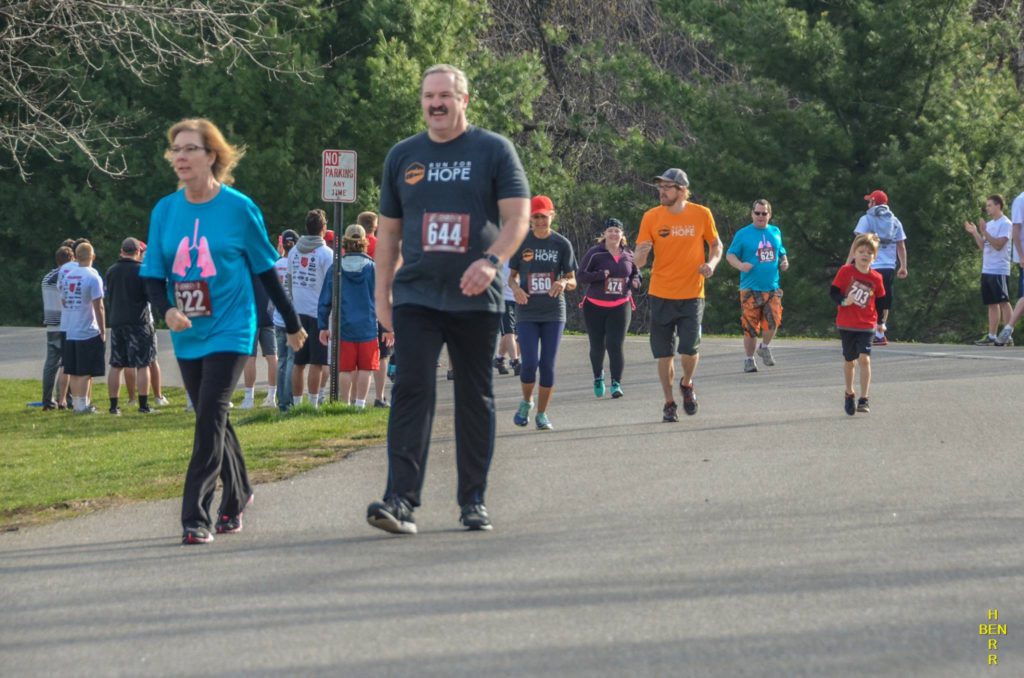 Runners and volunteers on the route, including White Castle Roofing's own Scott Henn (in orange).
Credit: The Hope Venture
For that event, on Saturday, April 8, nearly 200 participants ran either a 5K or 10K route in Lincoln's Pioneers Park, with all proceeds going to The Hope Venture's Backpack Project. Each backpack, filled with school supplies, costs only $10, but gives a lifetime of hope to a child in India by providing him or her with the tangible items needed to attend school. The Run for Hope set a pretty steep goal — to raise $20,000 for 2,000 backpacks. White Castle Roofing joined several other local businesses in sponsoring the run (we're great on roofs, but "fun" and "run" are mutually exclusive terms to a lot of us!) to help The Hope Venture reach their goal.

While the final numbers are still being tabulated, it's looking pretty good! This means 2,000 children will receive a backpack, helping break the cycle of poverty by putting school back in reach for children who would otherwise be unable to attend without the supplies they need. For that kind of difference to be made through a single event is incredible. We're just blown away by the generosity of our community — and the dedication of The Hope Venture.

Didn't run, but still want to help out? A very limited number of t-shirts are still available for purchase! For $16, you not only have a cool shirt, but also fund one more backpack. Just contact The Hope Venture's office at info@thehopeventure.org. Or, if you have enough shirts but want to make a difference, we invite you to join us in supporting this outstanding organization. Learn more about The Hope Venture at www.thehopeventure.org or check them out on Facebook, and let's work together to make our community — and our world — a better place.