It's time for another installment of We Are White Castle! We love getting to introduce you to the men and women who make up the team at White Castle Roofing. We want you to know that these are real people with real lives that take part in the same community that you do.
Today, meet office manager Pam Troupe!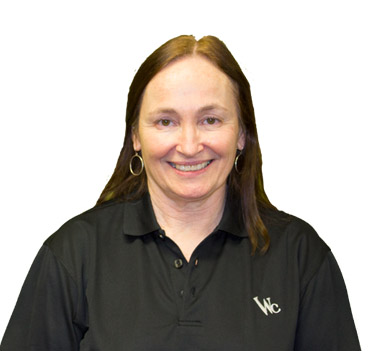 As one of the longest-tenured employees currently at White Castle Roofing, Pam has been managing the office for almost 10 years, and has helped keep our heads on our shoulders during some of the biggest growth the company has seen. She's the kind, helpful manager who gets the bills paid, questions answered, and problems solved — and anyone in the Lincoln office will tell you she makes the best cinnamon rolls you've ever had. Read on to get to know Pam!
My birthday: August 17
I started at White Castle: September 2007
My favorite movie: Not technically a movie (more of a series), but Downton Abbey. I would HIGHLY recommend it! Or just about any Christmas movie.
My dream vacation: Europe (all of it!)
The best dish I make: Scalloped chicken
Note, the office staff is pretty impressed with her baking — it's always an awesome day when Pam brings in some of her latest creations!
Outside of work, I love: Gardening
I can't live without: God, and my family