At White Castle Roofing, we work with all sorts of homes in all shades, and we're pretty sure we can supply the right shingle for just about any style. We've done a lot of roofs over the years, including more than 1500 in Lincoln and Omaha in the last year alone!
Having worked on so many homes, sometimes our roofing specialists act as what we like to think of as "home stylists". Of course we're happy to work with any combination of colors you like, but these are just some of our favorites we've done in recent history. Check them out and see what you think!
---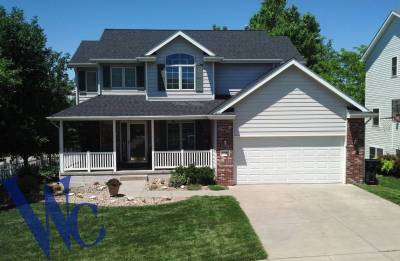 This CertainTeed Landmark Moire Black shingle pops against the brick and white, while coordinating beautifully with the black shutters to tie it all together. It's a classic combo that never goes out of style.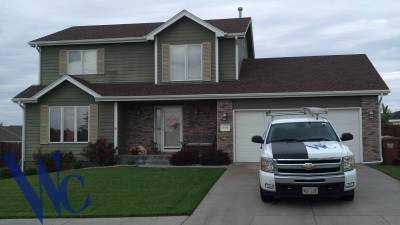 The GAF Timberline HD Barkwood roof adds richness to a neutral color palette, providing a perfect backdrop for some gorgeous landscaping. Bonus points for using an extra pop of color with a fun door hanger to really express your personality!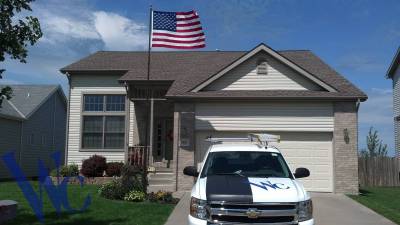 GAF's Timberline ArmorShield II Weathered Wood shingle goes with most anything, but we especially like the soft earth tone palette it creates with cream siding, taupe trim and tan bricks. It's an impact resistant shingle that makes an impact on the eye!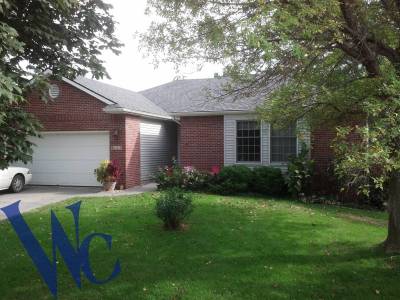 The classic red brick, paired with a durable CertainTeed Landmark IR shingle in Colonial Gray, makes a solid choice for a strong home.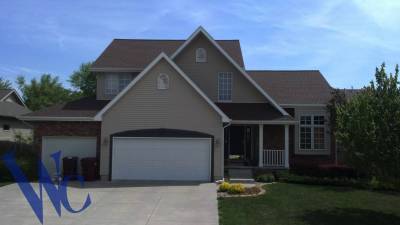 The reddish tones in this CertainTeed Landmark Heather Blend roof set off the brick accent in the home. Don't be fooled, though — Heather Blend is another versatile, rich shade that can tone more brown or red, depending on its pairing.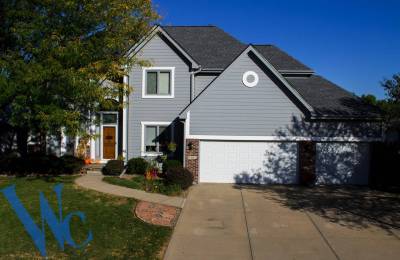 This Pewter Gray shingle from GAF's Timberline HD collection blends beautifully with the cadet blue siding and white trim for a crisp, clean exterior.
---
These are just a few color combinations we like, but can accommodate nearly every taste and every style. Give us a call and see what would look best on your home!